The CdR QF between Athletic Bilbao and Atlético Madrid ended with a 2-1 win to Atleti, a first goal of 2014 for Diego Costa and the first loss in the new San Mames for Athletic. That left Atleti with an aggregate win of 3-1 and a ticket to the the semi-finals where we, of course, await. The two semifinals will be played on
WEDNESDAY FEB 5TH
(H) and
WEDNESDAY FEB 11TH
(A), both
@ 21.00
and they better be the beginning of a new and long lasting curse on Atleti.

Barcelona will face Real Sociedad in the other semi-final after beating Levante 9-2 on agg. Real Sociedad won the first leg against Racing Santander with a handy 3-1, but the return leg in
El Sardinero
was about everything but what little play that took place on the pitch.
Racing Santander plays in the regional Segunda B division these days and they'd knocked out two La Liga clubs, Sevilla and Almeria, to reach the quarter-finals. This should by all rights be the highlight of their season, but on Monday the players announced to the press that they would not play unless the president and the board resigned, effective
immediately
.
(
And as to why...
Collapse
)
Racing Santander canterano bb Canales is thankfully doing a lot better than his old club. According to
Marca
, he will join Real Sociedad for the next four and a half years, after Valencia, another club that is trying to learn from Racing's mess, though who knows if they'll succeed, deemed him a surplus to requirements. I think it's pretty much a perfect fit for both club and player and if he can stay injury free for a while, we may finally get to see the player we all hoped he'd grow up to be. And he'll be reunited with Pirata who is busy with his
rehabilitation
and running around Donestia being a hipster,
inviting fans to dinner
and making everybody love him: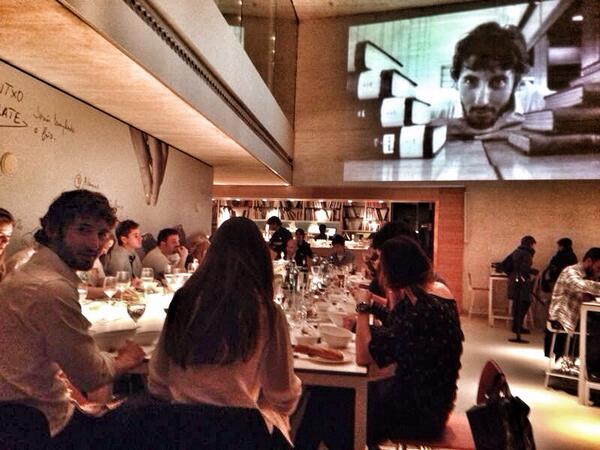 Things are hopefully looking up for another of our former bbs as well. After a short and not very happy stay in Seria A club Cagliari Adan has been released and has returned to Spain as the new goalkeeper in Real Betis:
Via
Marca
: I'm aware of Betis' situation – last placed and 10 points from safety – but I had to take this brave step," said the Spaniard, who thinks "the important thing now is to be realistic". "It's a complicated situation, but the main thing is to give your all on the pitch.
Good luck bbs, good luck!
ETA.
(
The result of todays meeting in Santander
Collapse
)
And from
ren3773
, 'an intriguing
article
about the situation faced by some unemployed professional footballers.' by Sid, yet again.