Bring Your Tissues, Put the Kettle On: This is a Generalized Crispy Ronaldo Documentary Post
...
...With A Little Real Madrid Bromancing During The Euros Thrown In For Good Measure!
It's been awfully quiet around here lately - so why not liven the place up with a couple of documentaries about the boy whose smile lights up everything?
The Boy Who Had a Dream
"Football's Greatest" haven't had time to do Crispy yet. But this just below is one of the best documentaries I've ever seen on a footballer (well...perhaps I'm a tad biased about the subject matter...)
It's a lovely review of his early life - from his time at the academy (he once offered to sleep on the floor so a friend could stay there when they ran out of spaces - in the end he and his roommate pushed the two beds together and all three boys had enough room) to his time at Manchester United.
Cristiano Ronaldo - The First Year At Madrid
(In 5 parts!)
Enable subtitles by clicking on the CC at the bottom of the videos
This second documentary is a funny areview of his first year at Madrid focusing on his private life. We find out why he comes so early to practice, meet his dogs, and hang out in his hilariously decorated house - which is furnished like a very, very, very, very immense bachelor pad!
And A Little Real Madrid Bromancing At The Euros...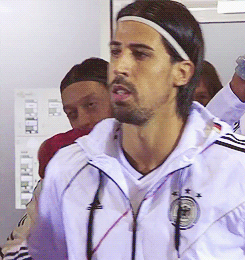 In addition to the boys being adorable before the Germany-Portugal game...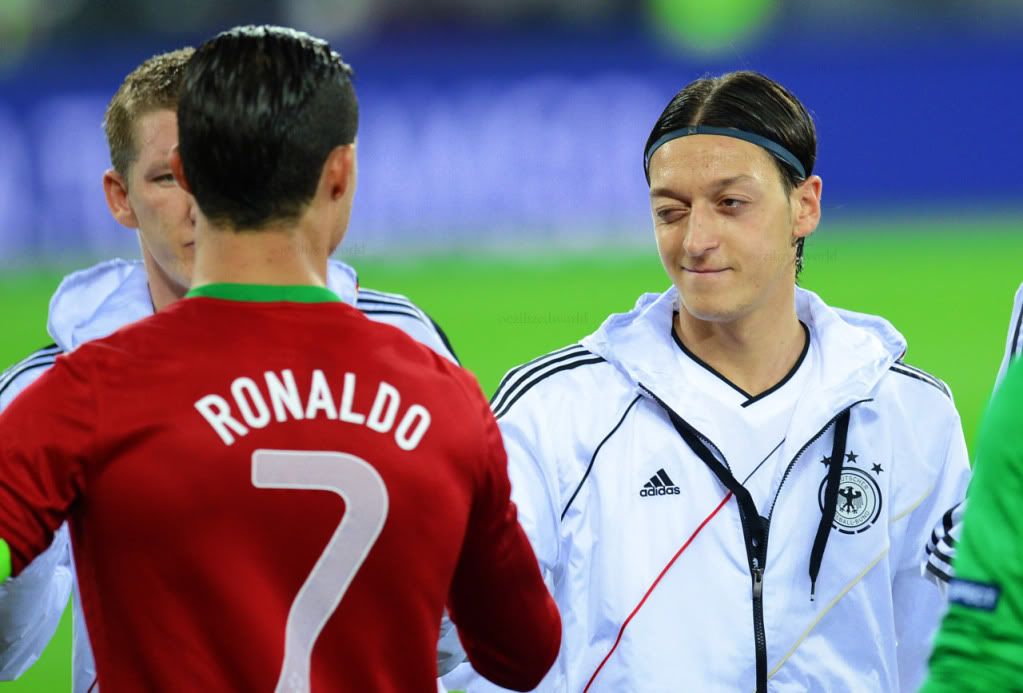 ...And during...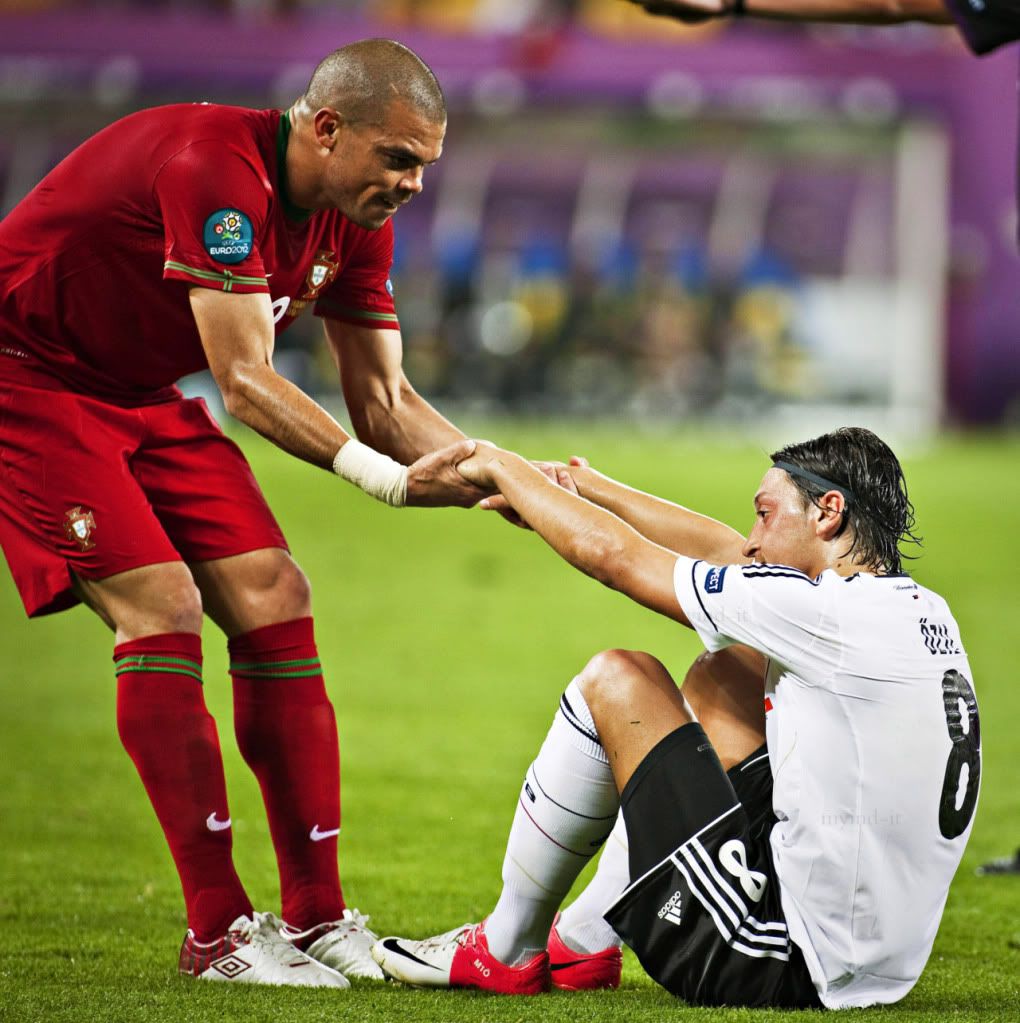 ...Mesut took to his Facebook to congratulate his Portuguese Madrid teammates on the win.
This is the message he posted and the photograph he picked to post too!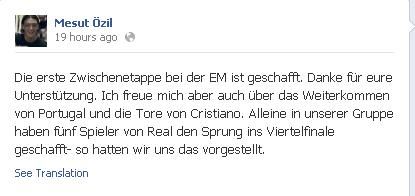 "The first stage of the Euros is over. Thanks for your support. I'm also happy however about
the goals from Cristiano and Portugal progressing. Just in our group we have 5 players from Real Madrid
who have made it into the quarter final - which is what we had hoped for.
"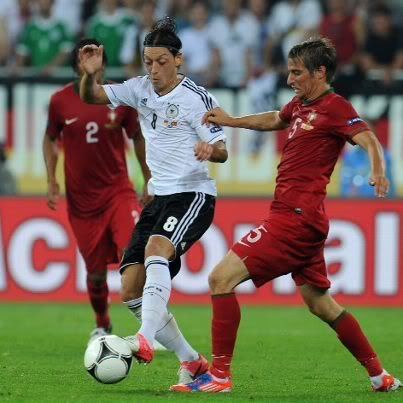 ♥
.
.